Segesta is the name of an archaeological area referring to an ancient Elymian settlement, the Elymians being some of the first inhabitants of Sicily.
The most important buildings are a temple and a theatre. The temple was built in Doric style around 430 BC, but it was not finished. It stands on the top of a hill, with an amazing view of the surrounding area. Its remarkable, almost perfect state of conservation makes it one of the most important surviving hellenistic temples of the world.
The Greek theatre, about 1 km away on a higher hill (shuttle bus available) is still used today for performances of theatrical works, poetry and music during the summer. It was carved in the hillside and the stage is set in such a way that the spectators look out over the hills to the sea.
Next stop of this excursion is in Erice, an historical walled town perched on the top of a mountain with the same name. This picturesque village still preserves its old medieval look with small cobbled streets lined with houses of stone. There is no lack of religious buildings, such as the Cathedral, the San Giuliano and Madonna della neve churches. You'll also visit the public Baglio Gardens and the nearby castle, built by the Normans above the temple of Venus, one of the most worshipped of ancient times.
After enjoying the vast panorama from the belvedere don't forget to buy some almond confectionery in the local pastry shops.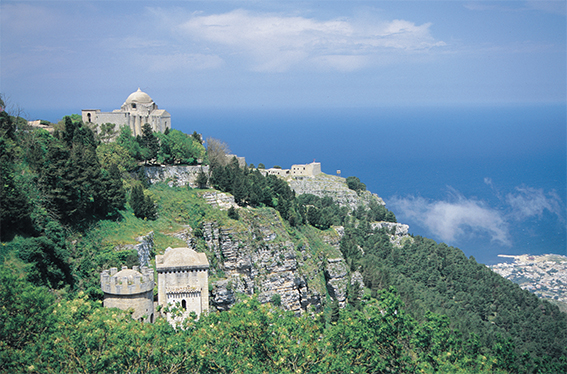 FULL DAY – 7 HOURS
Minimum 2 participants              230,00 €

Minimum 4 participants              115,00 €

Minimum 6 participants                76,00 €

Minimum 15 participants              60,00 € 

Minimum 20 participants              50,00 €
Minimum 25 participants              40,00 €
Supplement for meal at a local restaurant starting from € 18,00 – 3 course meal excl. beverage
Transportation by minivan or Deluxe Coach as per itinerary 
All necessary parkings and ZTL
English speaking licensed driver / guide
VAT
Entrance fees and tips
All not mentiones as included