Monte Pellegrino and Mondello
A special excursion to discover the "natural" side of Palermo. First you'll drive up to the top of the mountain overlooking the gulf of Palermo, Monte Pellegrino, which Wolfgang Goethe once defined "the most beautiful promontory in the world".
The road winds among Mediterranean trees and bushes and every once in a while allow you to admire a beautiful view on the sea and the city. Our goal is the shrine of Santa Rosalia, the patron saint of the city, built over the grotto where, according to the legend, the saint lived and died.
After the visit, we continue along the way down to the other side of the mountain, stopping at a large belvedere where we will enjoy a wonderful panoramic view of the Conca d'Oro and the huge Favorita park at the foot of the mountain, once a hunting reserve of the Bourbon king Ferdinand.
Our next stop is Mondello, a marvellous seaside resort famous for its white sandy beach, the liberty style bathing establishment and the famous palermitan ice cream.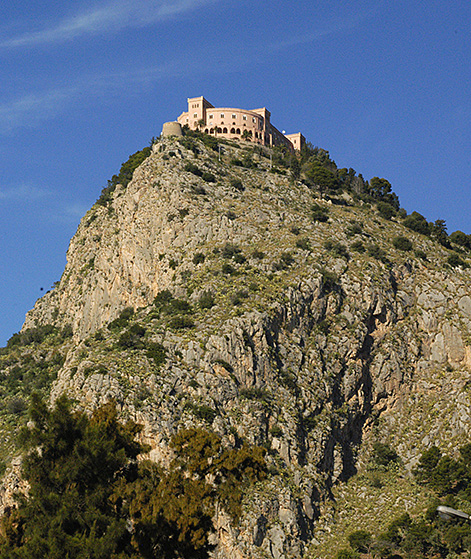 HALF DAY – 4 HOURS
Minimum 2 participants              150,00 €

Minimum 4 participants                75,00 €

Minimum 6 participants                50,00 €

Minimum 15 participants              25,00 €
Minimum 20 participants              22,00 €
Minimum 25 participants              20,00  € 
Transportation by minivan or Deluxe Coach as per itinerary 
All necessary parkings and ZTL
English speaking licensed driver / guide
VAT
Entrance fees and tips
All not mentiones as included