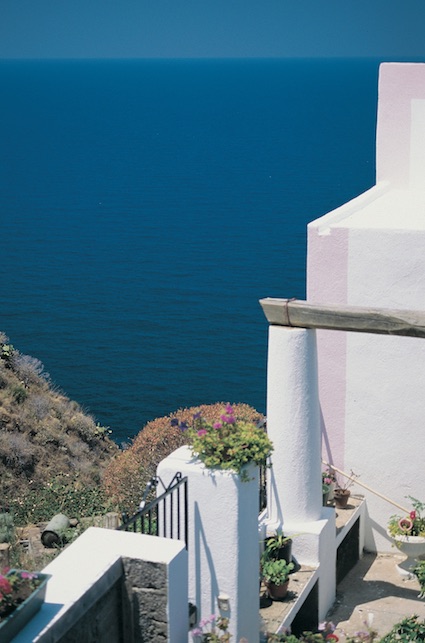 The Aeolian Islands (Lipari and Vulcano)
The Aeolian Islands appear soon after passing Cefalù to those who travel on the winding coastal road along the Tyrrhenian. Their shapes on the horizon are an irresistible enticement, and actually they're easy to reach: all you need is a short cruise.
Although grouped in an archipelago, the seven islands (included in the World Heritage List in 2000) are different from each other in size and characteristics. On each of them you can do interesting excursions. Our minicruise touches Lipari and Vulcano, the two islands nearest to the Sicilian coast.
We leave from Milazzo and after coasting the beautiful promontory extending towards the Aeolian Islands, we reach Lipari where it is possible to visit the old center and the archaeological area, and there is the opportunity to do some shopping in the local shops. We leave again towards Vulcano, a very pleasant navigation coasting the sea stacks, the rocks of Papa Giovanni, of the Lion and of the Mummy, the Angels grotto, the Venus pool, the Cavallo grotto, and finally reaching the port of the island.
On this island, known for the presence of curative Sulphur mud and hot sea water, travelers can go bathing in the thermal pools, reach the beautiful black sands beach or eat in one of the local restaurants. After leaving Vulcano, before sailing back to Milazzo, we'll coast the wonderful Mermaid Rock.
MIN 2 persons                       €       285,00
MIN 4 persons                       €       165,00
MIN 6 persons                       €       122,00
MIN 15  persons                    €       100,00
MIN 20 persons                     €         85,00
MIN 25 persons                     €         75,00
Supplement for meal at a local restaurant starting from € 24,00 – 3 course meal excl. beverages