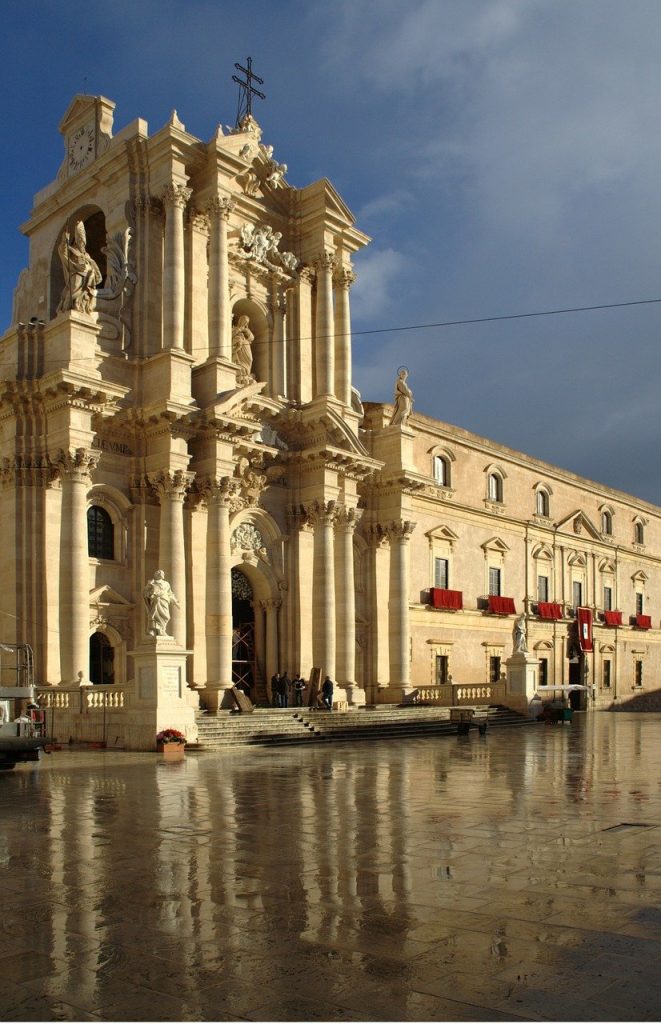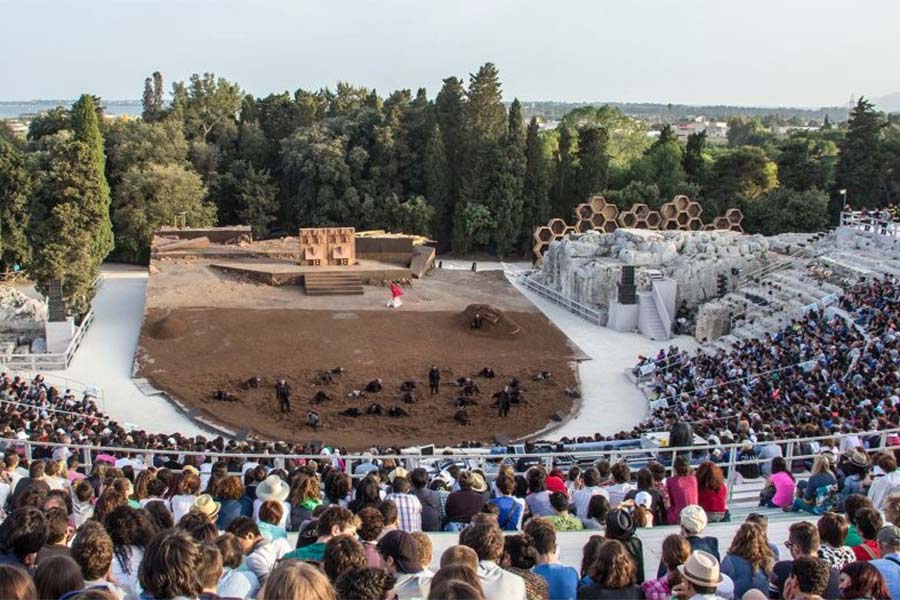 We will visit one of the most ancient towns in the world, founded by Greek settlers in the 8th century b.C. Over three centuries it became one of the most powerful and rich cities in the Mediterranean, rivaling in beauty with Athens.
The oldest nucleus of Syracuse was founded on the small island Ortigia, which today is the historical centre of the town, with Greek remains standing side by side with Renaissance buildings and Baroque churches. 
Here we'll visit the Cathedral built in the 8th century using the structure of an hellenistic temple dedicated to the goddess Athena. This beautiful church stands on an equally beautiful square, Piazza Duomo, entirely surrounded by elegant palazzi and churches, among others Santa Lucia alla Badia, where a priceless painting by Caravaggio is kept, depicting the burial of the saint.
The visit of Ortigia continues along the elegant sea promenade and the small side streets, lined with shops and cafés. We'll see the Aretusa fountain, the Fonte Diana, the ruins of the Temple of Apollo. 
After lunch, we proceed to the Archaeological Park, where we will admire the 5th century BC Greek Theatre – still used, in summer, for classic theatre performances – the so-called ear of Dionisus, the stone quarries, the huge Ierone alter and the Roman Amphitheatre
MIN 4 PAX                      €       110,00
MIN 6 PAX                      €         73,00
MIN 15                            €         55,00
MIN 20                            €         45,00
MIN 25                            €         35,00
Supplement for meal at a local restaurant starting from € 18,00 – 3 course meal excl. beverages         
Transportation by minivan or De Luxe Coach as per itinerary;
All necessary parkings and ZTL
English speaking licensed driver / guide
VAT
Entrance fees and tips
All not mentiones as included