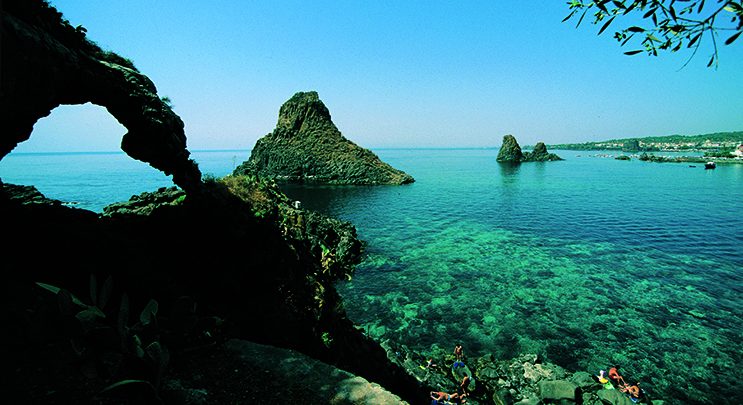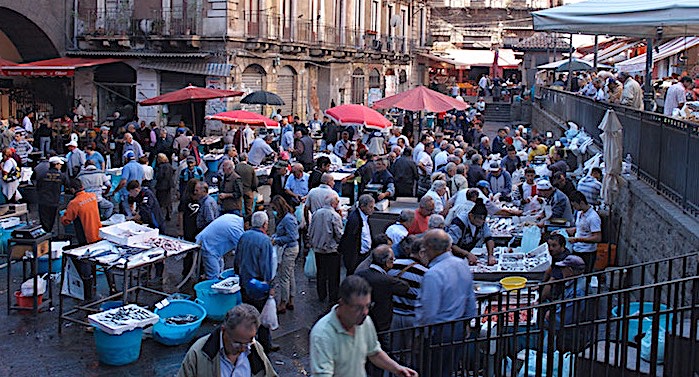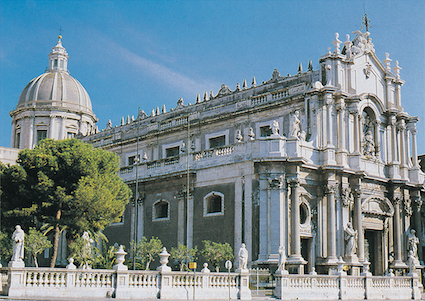 Catania & Ciclopi riviera
Catania, second largest Sicilian city, lies on the Jonian coast at the feet of majestic Mount Etna.
It is a lively city, with plenty of bars, restaurants and shops. Strolling through the Centro Storico with its artful baroque buildings, you should not miss visiting the grand Piazza Duomo with the huge Baroque cathedral devoted to St. Agata ant the Fontana dell'Elefante, symbol of Catania, the prestigious avenue Via Etnea with its elegant shops and neat café-bars, the impressive Castello Ursino, the Roman Odeon and the beautiful Teatro Bellini. Just a few steps from the elegant Piazza Duomo, you can immerse yourself in the noisy and colourful fish market, La Pescheria, where a lot of people go shopping every day, not only for fish but also for vegetables, cheese, fruit etc.
The tour continues with a fascinanting drive along the coast, the so-called Ciclopi Riviera, towards Acireale. The road winds following the rugged coastline and plunges among the houses of picturesque fishing villages such as Acitrezza and Acicastello, where you'll see the huge lavic stacks emerging from the seabed. Stop in Acireale, the biggest town in this area, on a rocky terrace overlooking the sea.
You'll have time to admire the beautiful Baroque buildings embellishing the old town centre, such as the Cathedral and the Town Hall, and to taste a delicious Sicilian ice cream!
Minimum 2 persons                     €       150,00
Minimum 4 persons                      €        75,00
Minimum 6 persons                      €        50,00
Minimum 15 persons                    €        34,00
Minimum 20 persons                    €        28,00
Transportation by Minivan or De luxe coach as per itinerary
All necessary parkings and ZTL
English speaking licensed guide 
VAT
Entrance fees and tips
All not mentiones as included